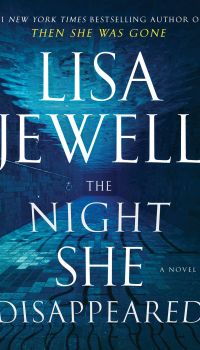 2017: 19 year old Tallulah is going out on a date, leaving her baby with her mother, Kim.

Kim watches her daughter leave and, as late evening turns into night, which turns into early morning, she waits for her return. And waits.

The next morning, Kim phones Tallulah's friends who tell her that Tallulah was last seen heading to a party at a house in the nearby woods called Dark Place.

She never returns.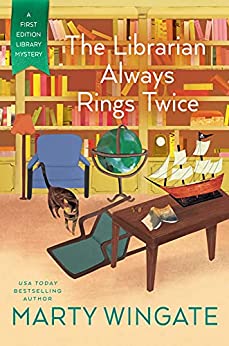 It has been nearly a year since I took up my position as curator of Lady Georgiana Fowling's collection of Golden Age of Mystery writers' first editions at her library in Middlebank House. I have learned that I need to take the good with the bad. The good: I have finally convinced Mrs. Woolgar to open up the collection to the public one day a week so that they too can share in Lady Fowling's passion. The bad: although he would not be my first, or even tenth, choice, at the insistence of the board Charles Henry Dill, Lady Fowling's unscrupulous nephew, is now my personal assistant.

On one of our first days open to the public, Mr. John Aubrey shows up at Middlebank House and insists that Lady Georgiana Fowling is his grandmother. Mrs. Woolgar is scandalized by his claims, and Charles Henry, who feels he has been cheated out of his rightful inheritance as Lady Fowling's heir, is furious. I do not know that I believe Mr. Aubrey, yet he has knowledge of Lady Fowling's life and writings that few possess. To further complicate matters, an associate of Mr. Aubrey's intends to help us uncover the truth of John's story. But before he can do that, he is murdered and the police have reason to suspect Charles Henry.

As much as I would like to lock up Charles Henry and throw away the key, I cannot believe he is a killer. And I also know there is something dead wrong about Mr. Aubrey's tales regarding his "grandmother" Lady Fowling. I will need to make sense of her past in order to suss out the true villain of this story.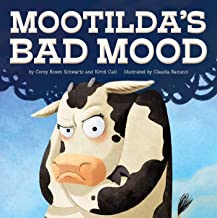 Mootilda's in a bad mooood! She wakes up on the wrong side of the the barn and experiences one ca-lamb-ity after another. She skips and trips and spills milk everywhere. She tries to alley-oop but misses the hoop, and there's a big crash at the chicken coop. Her day has been terri-bull! Is there any way Mootilda can turn her bad mooood around?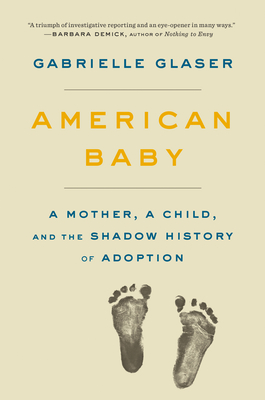 The truth about postwar adoption in America, told through the bittersweet story of one teenager, the son she was forced to relinquish, and their twin searches to find each other.

In 1960s America, premarital sex was not uncommon, but birth control was hard to get and abortion was illegal. In 1961, sixteen-year-old Margaret Erle became pregnant. Her unsympathetic family sent her to a maternity home. In the hospital, nurses would not even allow her to hold her own newborn. After she was finally badgered into signing away her rights, her son vanished into an adoption agency's hold.

Claiming to be acting in the best interests of all, the adoption business was founded on secrecy and lies. American Baby lays out how a lucrative and exploitative industry removed children from their birth mothers and place them with families, fabricating stories about infants' origins and destinations, then closing the door firmly between the parties forever. They struck shady deals with doctors and researchers for pseudoscientific "assessments," and shamed millions of young women into surrendering their children.

Gabrielle Glaser dramatically demonstrates the expectations and institutions that Margaret was up against. Though Margaret went on to marry and raise a large family with David's father, she never stopped longing for and worrying about her firstborn. She didn't know he spent the first years of his life living just a few blocks away from her, wondering often about where he came from and why he was given up. Their tale--one they share with millions of Americans--is one of loss, love, and the search for identity.

Adoption's closed records are being legally challenged in states nationwide. Open adoption is the rule today, but the identities of many who were adopted or who surrendered a child in the decades this book covers are locked in sealed files. American Baby both illuminates a dark time in our history and shows a path to justice, honesty and reunion that can help heal the wounds inflicted by years of shame and secrecy.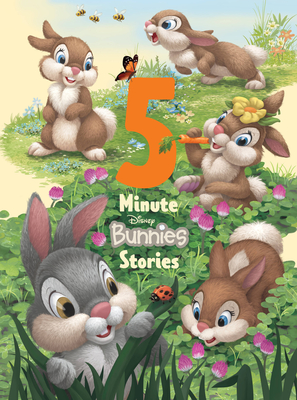 Join Thumper and his sisters for their greatest adventures ever!


Build a secret clubhouse, have a day out with Papa, make some new friends and more in this brand new collection. Each story is the ideal length to be read aloud in five minutes, perfect for bedtime, story time or anytime!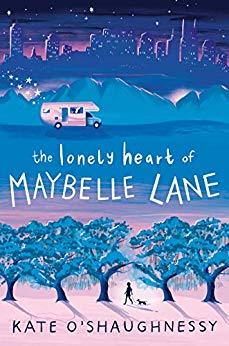 Eleven-year-old Maybelle Lane collects sounds. She records the Louisiana crickets chirping, Momma strumming her guitar, their broken trailer door squeaking. But the crown jewel of her collection is a sound she didn't collect herself: an old recording of her daddy's warm-sunshine laugh, saved on an old phone's voicemail. It's the only thing she has of his, and the only thing she knows about him.

Until the day she hears that laugh--his laugh--pouring out of the car radio. Going against Momma's wishes, Maybelle starts listening to her radio DJ daddy's new show, drinking in every word like a plant leaning toward the sun. When he announces he'll be the judge of a singing contest in Nashville, she signs up. What better way to meet than to stand before him and sing with all her heart?

But the road to Nashville is bumpy. Her starch-stiff neighbor Mrs. Boggs offers to drive her in her RV. And a bully of a boy from the trailer park hitches a ride too. These are not the people May would have chosen to help her, but it turns out they're searching for things too. And the journey will bond them into the best kind of family--the kind you choose for yourself.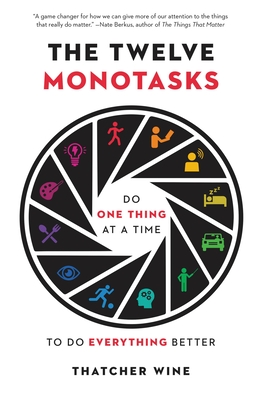 Modern life is full of to-do lists, all-consuming technology and the constant pressure to be doing and striving for more. What if you could train your brain to focus on one thing at a time? What if the secret to better productivity involved doing less, not more?

Drawing on research in psychology, neuroscience, and mindfulness, The Twelve Monotasks provides a clear and accessible plan for life in the twenty-first century. Practice resisting distractions and building focus by doing the things you already do—like reading, sleeping, eating, and listening—with renewed attention. For example, the next time you go for a walk, don't try to run an errand or squeeze in a phone call, but instead, notice the cool breeze on your face and the plants and birds that may cross your path. Immerse yourself in the activity and let time melt away, even if you're only actually out for 20 minutes. Notice how much clearer your head feels when you return home. This is the magic of monotasking. With monotasking you will:


Become more productive
Produce higher quality work
Reduce stress
And increase happiness.

Thatcher Wine's The Twelve Monotasks will help you do one thing at a time, and do it well, so you can enjoy all of your life!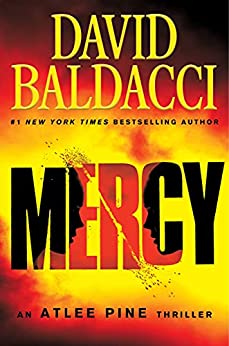 FBI Agent Atlee Pine's harrowing search for her long-lost sister Mercy reaches a boiling point in this breakneck thriller from #1 New York Times bestselling author David Baldacci.

For her entire life, FBI agent Atlee Pine has been searching for her twin sister, Mercy, who was abducted at the age of six and never seen again. Mercy's disappearance left behind a damaged family that later shattered beyond repair when Atlee's parents inexplicably abandoned her.

Now, after a perilous investigation that nearly proved fatal, Atlee has finally discovered not only the reason behind her parents' abandonment and Mercy's kidnapping, but also the most promising breakthrough yet: proof that Mercy survived her abduction and then escaped her captors many years ago.

Though Atlee is tantalizingly close to her family at last, the final leg of her long road to Mercy will be the most treacherous yet. Mercy left at least one dead body behind before fleeing her captors years before. Atlee has no idea if her sister is still alive, and if so, how she has been surviving all this time. When the truth is finally revealed, Atlee Pine will face the greatest danger yet, and it may well cost her everything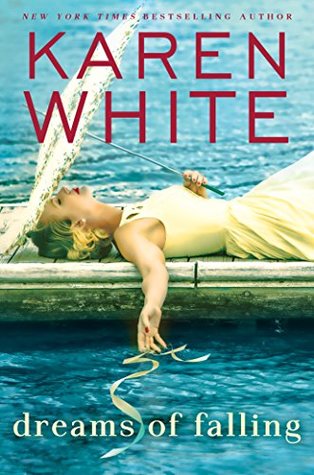 It's been nine years since Larkin fled Georgetown, South Carolina, vowing never to go back. But when she finds out that her mother has disappeared, she knows she has no choice but to return to the place that she both loves and dreads--and to the family and friends who never stopped wishing for her to come home. Ivy, Larkin's mother, is discovered in the burned-out wreckage of her family's ancestral rice plantation, badly injured and unconscious. No one knows why Ivy was there, but as Larkin digs for answers, she uncovers secrets kept for nearly 50 years. Secrets that lead back to the past, to the friendship between three girls on the brink of womanhood who swore that they would be friends forever, but who found that vow tested in heartbreaking ways.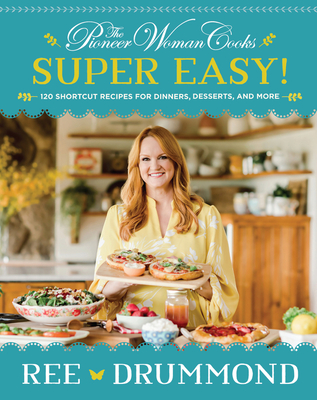 With her family-friendly cooking and lifestyle brand ranging from a hit Food Network show to an eponymous magazine to a bestselling line of food and home products to restaurants and shops in her bustling small town—not to mention her blog, recently updated and going strong after 14 years—Ree Drummond remains totally in tune with what today's families want to eat—and comfort, speed, and ease are on the menu!

In Ree's new cookbook, with recipes that range from comfort classics to easy skillets to ready-in-minutes Tex Mex meals, readers can find whatever they need to suit their cooking schedule—today! Filled with funny anecdotes, delightful asides, and notes from Ree's family about their favorite dishes, this book will both entertain and feed the whole family, from game-changing breakfasts to go-to dinners (not to mention simple snacks and doable desserts) that bring the family together—without having to spend hours in the kitchen. It's just what the home cook ordered!

You'll fall in love with this new crop of Ree's recipes, including Butter Pecan French Toast Skillet, Buffalo Chicken "Tot"chos, White Lasagna Soup, Broccoli-Cheddar Stromboli (so great for kiddos!), and an entire section of Pastas and Grains, where you'll find recipes for everything from One Pot Pasta to a colorful and fresh Hawaiian Shrimp Bowl. There are also easy skillet recipes, such as Pepperoni Fried Rice, Quick Chicken-Fried Steak, and ultra-tasty Chicken Curry in a Hurry . . . as well as assemble-in-the-baking-dish casseroles, throw-together sheet pan suppers, and delightful desserts such as Mug Cakes, Quick Coconut Cream Pie, and S'mores Brownie Bars that you'll dream about! There's something for everyone in this cookbook, and you'll find yourself turning to the recipes time and time again.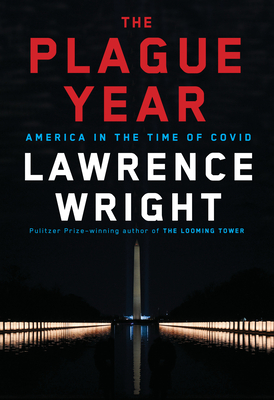 Beginning with the absolutely critical first moments of the outbreak in China, and ending with an epilogue on the vaccine rollout and the unprecedented events between the election of Joseph Biden and his inauguration, Lawrence Wright's The Plague Year surges forward with essential information--and fascinating historical parallels--examining the medical, economic, political, and social ramifications of the COVID-19 pandemic.

Wright takes us inside the CDC, where the first round of faulty test kits cost America precious time; inside the halls of the White House, where Deputy National Security Advisor Matthew Pottinger's early alarm about the virus was met with great skepticism; into a COVID ward in a Charlottesville hospital, with an idealistic young woman doctor from Little Africa, South Carolina; into the precincts of prediction specialists at Goldman Sachs; and even inside the human body, diving deep into the science of just how the virus and vaccines function, with an eye-opening detour into the history of vaccination and of the modern anti-vaxxer movement.

In turns steely eyed, sympathetic, infuriated, comical, and always precise, Wright is a formidable guide, slicing through the dense fog of misinformation to give us a 360-degree portrait of the catastrophe we thought we knew. His full accounting does honor to the medical professionals around the country who've risked their lives to fight the virus, revealing America in all its vulnerability, courage, and potential.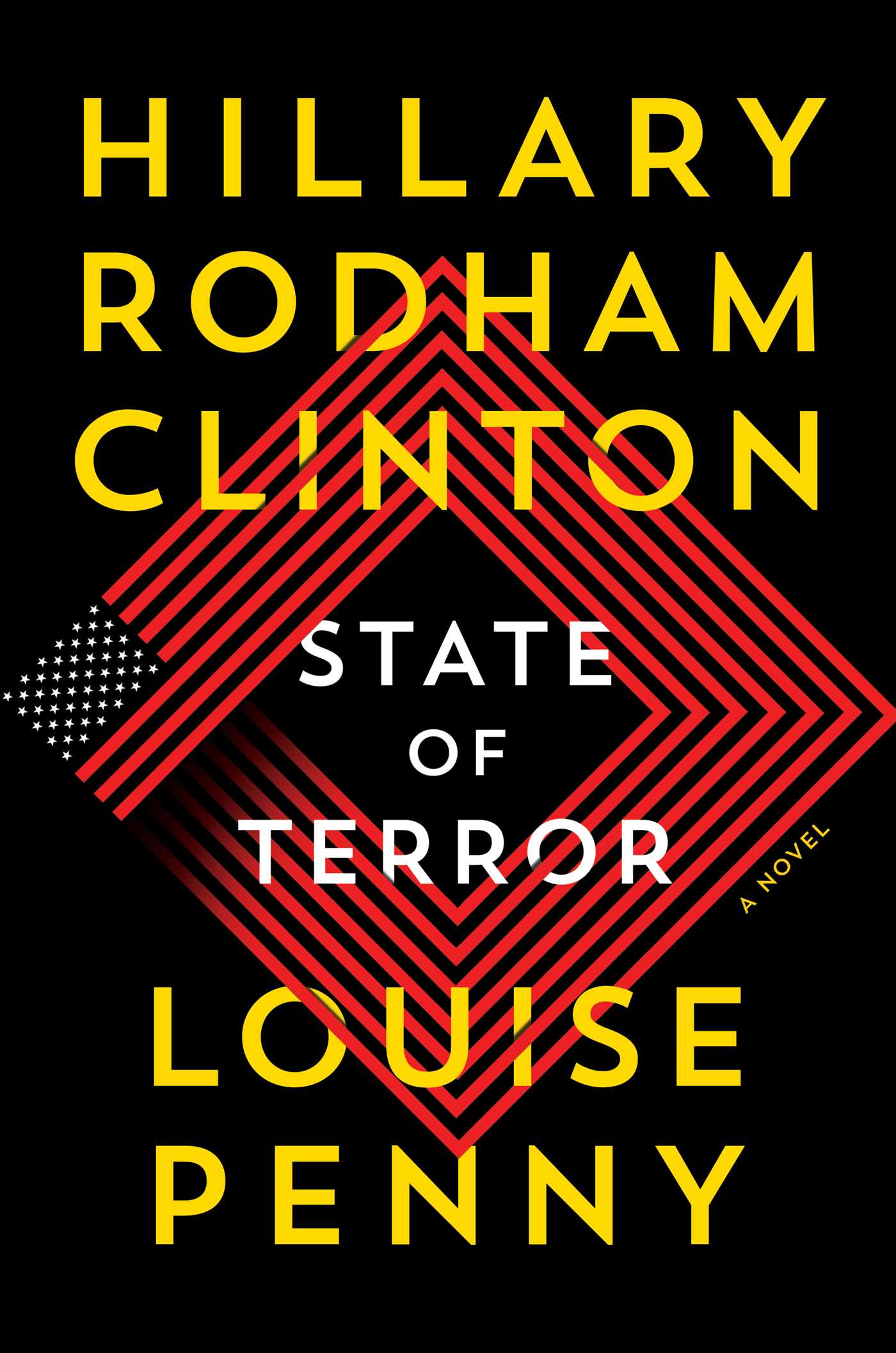 State of Terror follows a novice Secretary of State who has joined the administration of her rival, a president inaugurated after four years of American leadership that shrank from the world stage. A series of terrorist attacks throws the global order into disarray, and the secretary is tasked with assembling a team to unravel the deadly conspiracy, a scheme carefully designed to take advantage of an American government dangerously out of touch and out of power in the places where it counts the most.

This high-stakes thriller of international intrigue features behind-the-scenes global drama informed by details only an insider could know.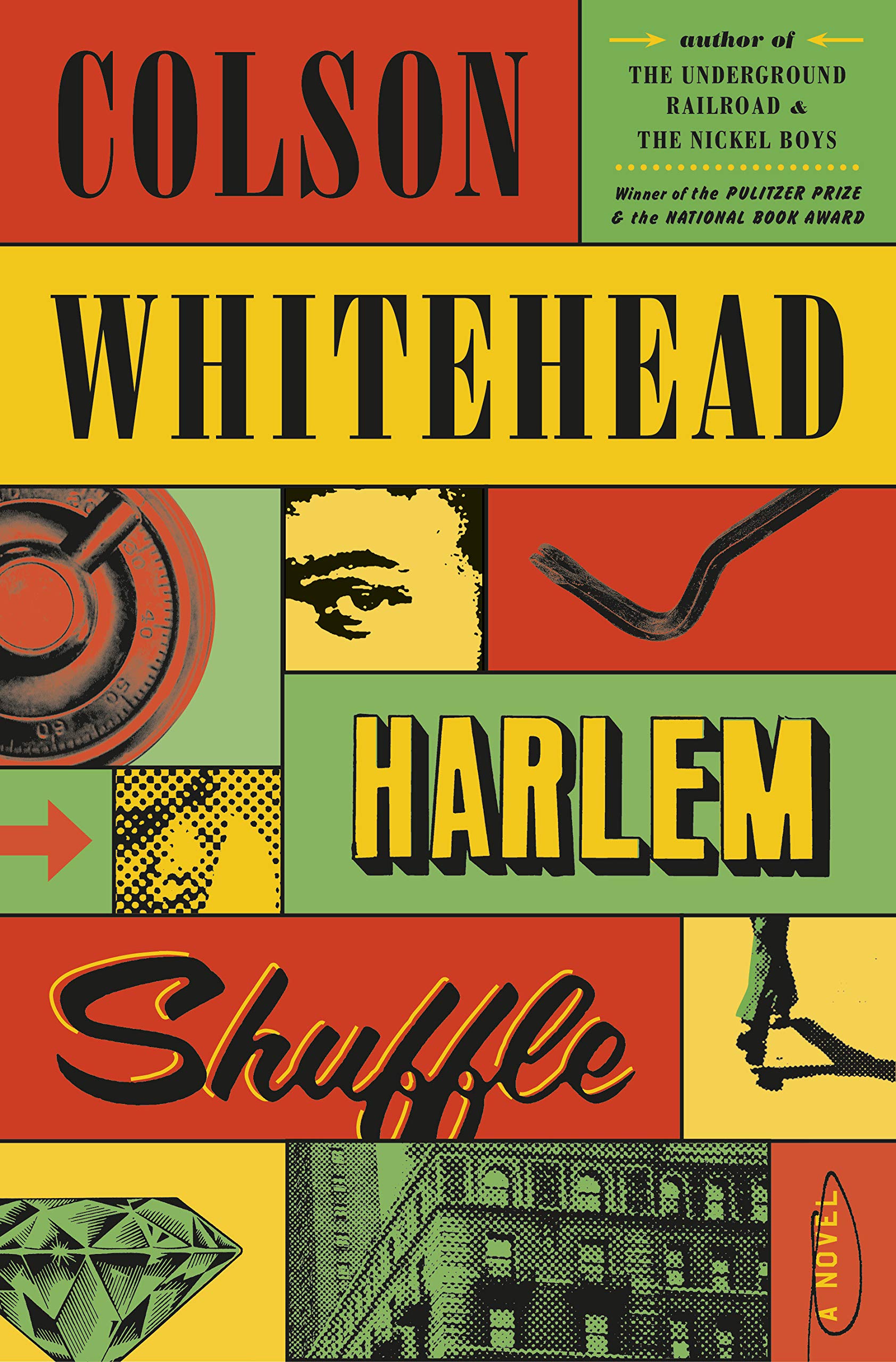 Ray Carney was only slightly bent when it came to being crooked…" To his customers and neighbors on 125th street, Carney is an upstanding salesman of reasonably priced furniture, making a decent life for himself and his family. He and his wife Elizabeth are expecting their second child, and if her parents on Striver's Row don't approve of him or their cramped apartment across from the subway tracks, it's still home.

Few people know he descends from a line of uptown hoods and crooks, and that his façade of normalcy has more than a few cracks in it. Cracks that are getting bigger all the time.

Cash is tight, especially with all those installment-plan sofas, so if his cousin Freddie occasionally drops off the odd ring or necklace, Ray doesn't ask where it comes from. He knows a discreet jeweler downtown who doesn't ask questions, either.

Then Freddie falls in with a crew who plan to rob the Hotel Theresa—the "Waldorf of Harlem"—and volunteers Ray's services as the fence. The heist doesn't go as planned; they rarely do. Now Ray has a new clientele, one made up of shady cops, vicious local gangsters, two-bit pornographers, and other assorted Harlem lowlifes.

Thus begins the internal tussle between Ray the striver and Ray the crook. As Ray navigates this double life, he begins to see who actually pulls the strings in Harlem. Can Ray avoid getting killed, save his cousin, and grab his share of the big score, all while maintaining his reputation as the go-to source for all your quality home furniture needs?

Harlem Shuffle's ingenious story plays out in a beautifully recreated New York City of the early 1960s. It's a family saga masquerading as a crime novel, a hilarious morality play, a social novel about race and power, and ultimately a love letter to Harlem.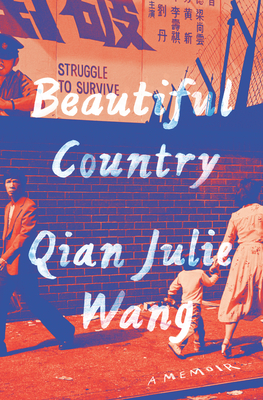 The moving story of an undocumented child living in poverty in the richest country in the world — an incandescent debut from an astonishing new talent

In Chinese, the word for America, Mei Guo, translates directly to "beautiful country." Yet when seven-year-old Qian arrives in New York City in 1994 full of curiosity, she is overwhelmed by crushing fear and scarcity. In China, Qian's parents were professors; in America, her family is "illegal" and it will require all the determination and small joys they can muster to survive.

In Chinatown, Qian's parents labor in sweatshops. Instead of laughing at her jokes, they fight constantly, taking out the stress of their new life on one another. Shunned by her classmates and teachers for her limited English, Qian takes refuge in the library and masters the language through books, coming to think of The Berenstain Bears as her first American friends. And where there is delight to be found, Qian relishes it: her first bite of gloriously greasy pizza, weekly "shopping days," when Qian finds small treasures in the trash lining Brooklyn's streets, and a magical Christmas visit to Rockefeller Center — confirmation that the New York City she saw in movies does exist after all.

But then Qian's headstrong Ma Ma collapses, revealing an illness that she has kept secret for months for fear of the cost and scrutiny of a doctor's visit. As Ba Ba retreats further inward, Qian has little to hold onto beyond his constant refrain: Whatever happens, say that you were born here, that you've always lived here.

Inhabiting her childhood perspective with exquisite lyric clarity and unforgettable charm and strength, Qian Julie Wang has penned an essential American story about a family fracturing under the weight of invisibility, and a girl coming of age in the shadows, who never stops seeking the light.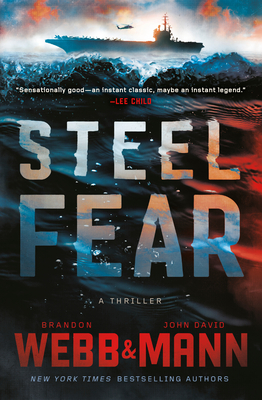 The moment Navy SEAL sniper Finn sets foot on the USS Abraham Lincoln to hitch a ride home from the Persian Gulf, it's clear something is deeply wrong. Leadership is weak. Morale is low. And when crew members start disappearing one by one, what at first seems like a random string of suicides soon reveals something far more sinister: There's a serial killer on board.
Suspicion falls on Finn, the newcomer to the ship. After all, he's being sent home in disgrace, recalled from the field under the dark cloud of a mission gone horribly wrong. He's also a lone wolf, haunted by gaps in his memory and the elusive sense that something he missed may have contributed to civilian deaths on his last assignment. Finding the killer offers a chance at redemption . . . if he can stay alive long enough to prove it isn't him.