Wyoming game warden Joe Pickett must accompany a Silicon Valley CEO on a hunting trip – but soon learns that he himself may be the hunted...
Happy Days, The Andy Griffith Show, Gentle Ben—these shows captivated millions of TV viewers in the '60s and '70s. Join award-winning filmmaker Ron Howard and audience-favorite actor Clint Howard as they frankly and fondly share their unusual family story of navigating and surviving life as sibling child actors.
Michael and Megan Fitzgerald are siblings who share a terrifying past. Both adopted, and now grown—Michael is a long-haul truck driver, Megan a college student majoring in psychology—they trust each other before anyone else. They've had to. Their parents are public intellectuals, an Ivy League clinical psychologist and a renowned psychiatrist, and they brought up their adopted children in a rarefied, experimental environment. It sheltered them from the world's harsh realities, but it also forced secrets upon them, secrets they keep at all costs.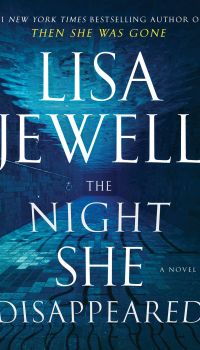 2017: 19 year old Tallulah is going out on a date, leaving her baby with her mother, Kim.

Kim watches her daughter leave and, as late evening turns into night, which turns into early morning, she waits for her return. And waits.

The next morning, Kim phones Tallulah's friends who tell her that Tallulah was last seen heading to a party at a house in the nearby woods called Dark Place.

She never returns.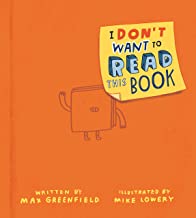 Words, sentences, and even worse, paragraphs fill up books. Ugh! So what's a reluctant reader to do? Actor Max Greenfield (New Girl) and New York Times bestselling illustrator Mike Lowery bring the energy and laugh-out-loud fun out for every child (and parent) who thinks they don't want to read a book. Joining the ranks of favorites like The Book With No Pictures and The Serious Goose, this clever and playful read-aloud breaks the fourth wall and will have all readers coming back for laughs again and again!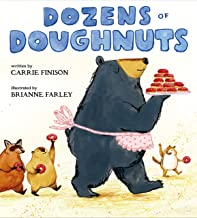 LouAnn (a bear) is making a doughnut feast in preparation for her long winter's nap. But just before she takes the first bite, DING DONG! Her friend Woodrow (a woodchuck) drops by. LouAnn is happy to share her doughnuts, but as soon as she and Woodrow sit down to eat, DING DING! Clyde (a raccoon) is at the door. One by one, LouAnn's friends come over--Topsy (an opossum) and then Moufette (a skunk) and then Chip and Chomp (chipmunks)--until it's one big party. Louann welcomes her surprise guests and makes batch after batch of doughnuts, always dividing them equally among her friends. But she makes one BIG miscalculation. Soon LouAnn's kitchen is bare, winter is near, and she's had nothing to eat at all!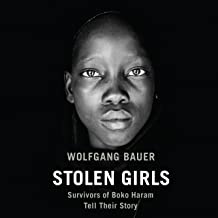 One night in April 2014, members of the terrorist organization Boko Haram raided the small town of Chibok in northeast Nigeria and abducted 276 young girls from the local boarding school. The event caused massive, international outrage. Using the hashtag "Bring Back Our Girls", politicians, activists, and celebrities from all around the world - among them First Lady Michelle Obama and Nobel Peace Prize winner Malala Yousafzai - protested.
Some of the girls were able to escape and award winning journalist Wolfgang Bauer spent several weeks with them as they recounted their ordeal. In Stolen Girls, he gives voice to these girls, allowing them to speak for themselves - about their lives before the abduction, about the horrors during their captivity, and their dreams of a better future.
Bauer also examines the historical and political background of the Islamist terror in the heart of Africa, showing how Boko Haram works and describing the damage it has done to the fragile balance of ethnicities and cultures in one of the world's most diverse regions.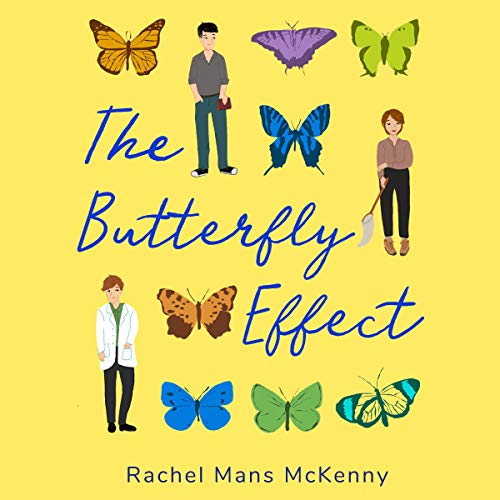 Is there such a thing as an antisocial butterfly? If there were, Greta Oto would know about it - and totally relate. An entomologist, she far prefers the company of bugs to humans, and that's okay - people don't seem to like her all that much anyway, with the exception of her twin brother, Danny. But they've recently had a falling out, so when she lands a research gig in the rain forest, she leaves it all behind.
But then Greta learns that Danny has suffered an aneurysm and is hospitalized, so she abandons her research and hurries home to be there for him. But there's only so much she can do, and unfortunately just like insects, humans don't stay cooped up in their hives either - they buzz about and...socialize. Coming home means confronting all that she left behind, including her lousy soon-to-be sister-in-law, her estranged mother, and her ex-boyfriend Brandon, who has conveniently found a new non-lab-exclusive partner with shiny hair and perfect teeth who can actually remember the names of people she meets.
Brandon runs the only butterfly conservatory in town, and her dissertation is now in jeopardy. So being back home? It's creating chaos in Greta's perfectly catalogued and compartmentalized world.
The Butterfly Effect is an honest tale of self-discovery about the behavior of bugs (and people), how they can be altered by high-pressure climates and confused by breakdowns in communication, and, most importantly, how they can rehabilitate themselves and each other.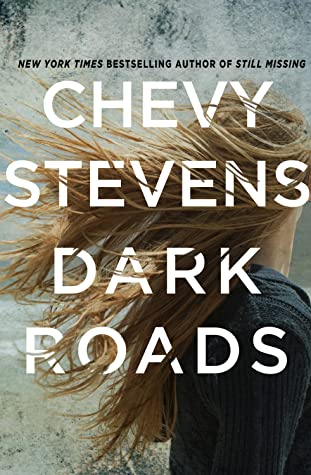 The Cold Creek Highway stretches close to five hundred miles through British Columbia's rugged wilderness to the west coast. Isolated and vast, it has become a prime hunting ground for predators. For decades, young women traveling the road have gone missing. Motorists and hitchhikers, those passing through or living in one of the small towns scattered along the region, have fallen prey time and again. And no killer or abductor who has stalked the highway has ever been brought to justice.

Hailey McBride calls Cold Creek home. Her father taught her to respect nature, how to live and survive off the land, and to never travel the highway alone. Now he's gone, leaving her a teenage orphan in the care of her aunt whose police officer husband uses his badge as a means to bully and control Hailey. Overwhelmed by grief and forbidden to work, socialize, or date, Hailey vanishes into the mountainous terrain, hoping everyone will believe she's left town. Rumors spread that she was taken by the highway killer—who's claimed another victim over the summer.

One year later, Beth Chevalier arrives in Cold Creek, where her sister Amber lived—and where she was murdered. Estranged from her parents and seeking closure, Beth takes a waitressing job at the local diner, just as Amber did, desperate to understand what happened to her and why. But Beth's search for answers puts a target on her back—and threatens to reveal the truth behind Hailey's disappearance...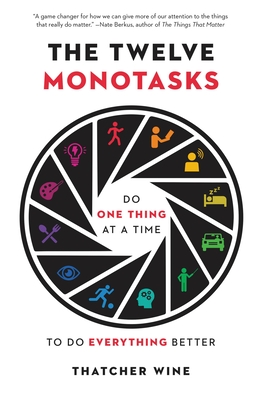 Modern life is full of to-do lists, all-consuming technology and the constant pressure to be doing and striving for more. What if you could train your brain to focus on one thing at a time? What if the secret to better productivity involved doing less, not more?

Drawing on research in psychology, neuroscience, and mindfulness, The Twelve Monotasks provides a clear and accessible plan for life in the twenty-first century. Practice resisting distractions and building focus by doing the things you already do—like reading, sleeping, eating, and listening—with renewed attention. For example, the next time you go for a walk, don't try to run an errand or squeeze in a phone call, but instead, notice the cool breeze on your face and the plants and birds that may cross your path. Immerse yourself in the activity and let time melt away, even if you're only actually out for 20 minutes. Notice how much clearer your head feels when you return home. This is the magic of monotasking. With monotasking you will:


Become more productive
Produce higher quality work
Reduce stress
And increase happiness.

Thatcher Wine's The Twelve Monotasks will help you do one thing at a time, and do it well, so you can enjoy all of your life!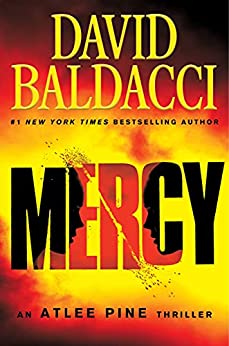 FBI Agent Atlee Pine's harrowing search for her long-lost sister Mercy reaches a boiling point in this breakneck thriller from #1 New York Times bestselling author David Baldacci.

For her entire life, FBI agent Atlee Pine has been searching for her twin sister, Mercy, who was abducted at the age of six and never seen again. Mercy's disappearance left behind a damaged family that later shattered beyond repair when Atlee's parents inexplicably abandoned her.

Now, after a perilous investigation that nearly proved fatal, Atlee has finally discovered not only the reason behind her parents' abandonment and Mercy's kidnapping, but also the most promising breakthrough yet: proof that Mercy survived her abduction and then escaped her captors many years ago.

Though Atlee is tantalizingly close to her family at last, the final leg of her long road to Mercy will be the most treacherous yet. Mercy left at least one dead body behind before fleeing her captors years before. Atlee has no idea if her sister is still alive, and if so, how she has been surviving all this time. When the truth is finally revealed, Atlee Pine will face the greatest danger yet, and it may well cost her everything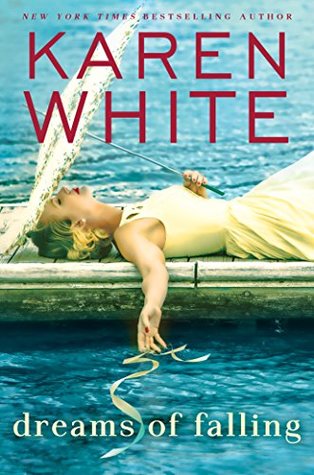 It's been nine years since Larkin fled Georgetown, South Carolina, vowing never to go back. But when she finds out that her mother has disappeared, she knows she has no choice but to return to the place that she both loves and dreads--and to the family and friends who never stopped wishing for her to come home. Ivy, Larkin's mother, is discovered in the burned-out wreckage of her family's ancestral rice plantation, badly injured and unconscious. No one knows why Ivy was there, but as Larkin digs for answers, she uncovers secrets kept for nearly 50 years. Secrets that lead back to the past, to the friendship between three girls on the brink of womanhood who swore that they would be friends forever, but who found that vow tested in heartbreaking ways.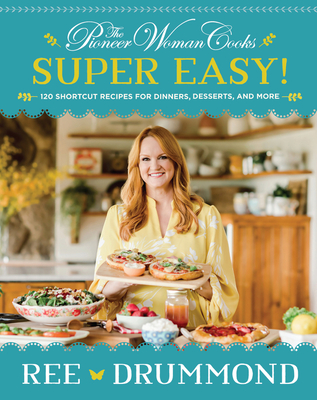 With her family-friendly cooking and lifestyle brand ranging from a hit Food Network show to an eponymous magazine to a bestselling line of food and home products to restaurants and shops in her bustling small town—not to mention her blog, recently updated and going strong after 14 years—Ree Drummond remains totally in tune with what today's families want to eat—and comfort, speed, and ease are on the menu!

In Ree's new cookbook, with recipes that range from comfort classics to easy skillets to ready-in-minutes Tex Mex meals, readers can find whatever they need to suit their cooking schedule—today! Filled with funny anecdotes, delightful asides, and notes from Ree's family about their favorite dishes, this book will both entertain and feed the whole family, from game-changing breakfasts to go-to dinners (not to mention simple snacks and doable desserts) that bring the family together—without having to spend hours in the kitchen. It's just what the home cook ordered!

You'll fall in love with this new crop of Ree's recipes, including Butter Pecan French Toast Skillet, Buffalo Chicken "Tot"chos, White Lasagna Soup, Broccoli-Cheddar Stromboli (so great for kiddos!), and an entire section of Pastas and Grains, where you'll find recipes for everything from One Pot Pasta to a colorful and fresh Hawaiian Shrimp Bowl. There are also easy skillet recipes, such as Pepperoni Fried Rice, Quick Chicken-Fried Steak, and ultra-tasty Chicken Curry in a Hurry . . . as well as assemble-in-the-baking-dish casseroles, throw-together sheet pan suppers, and delightful desserts such as Mug Cakes, Quick Coconut Cream Pie, and S'mores Brownie Bars that you'll dream about! There's something for everyone in this cookbook, and you'll find yourself turning to the recipes time and time again.