In the latest novel in the #1 New York Times bestselling series, homicide detective Eve Dallas sifts through the wreckage of the past to find a killer.

The body was left in a dumpster like so much trash, the victim a woman of no fixed address, known for offering paper flowers in return for spare change―and for keeping the cops informed of any infractions she witnessed on the street. But the notebook where she scribbled her intel on litterers and other such offenders is nowhere to be found.
Wyoming game warden Joe Pickett must accompany a Silicon Valley CEO on a hunting trip – but soon learns that he himself may be the hunted...
Happy Days, The Andy Griffith Show, Gentle Ben—these shows captivated millions of TV viewers in the '60s and '70s. Join award-winning filmmaker Ron Howard and audience-favorite actor Clint Howard as they frankly and fondly share their unusual family story of navigating and surviving life as sibling child actors.
Michael and Megan Fitzgerald are siblings who share a terrifying past. Both adopted, and now grown—Michael is a long-haul truck driver, Megan a college student majoring in psychology—they trust each other before anyone else. They've had to. Their parents are public intellectuals, an Ivy League clinical psychologist and a renowned psychiatrist, and they brought up their adopted children in a rarefied, experimental environment. It sheltered them from the world's harsh realities, but it also forced secrets upon them, secrets they keep at all costs.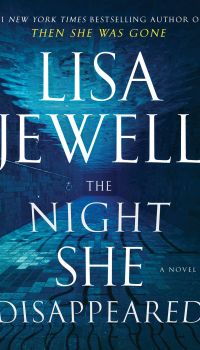 2017: 19 year old Tallulah is going out on a date, leaving her baby with her mother, Kim.

Kim watches her daughter leave and, as late evening turns into night, which turns into early morning, she waits for her return. And waits.

The next morning, Kim phones Tallulah's friends who tell her that Tallulah was last seen heading to a party at a house in the nearby woods called Dark Place.

She never returns.